Winchester-Front Royal, Virginia
It would be a difficult task to find an area so rich in natural beauty as the Shenandoah Valley in Virginia. Frederick and Warren counties make up the Northern Shenandoah Valley, and this region has an abundance of great golf choices. The cities of Winchester and Front Royal have no less than 15 courses within a 30 miles radius of each respective downtown. You will find that each of these courses share the region's incomparable beauty. Surrounded by mountains, most layouts are played across rolling hills. Lodging choices include many that are perfectly situated to get to and from the links and even one boutique hotel that will transfer you back in time to a bygone era.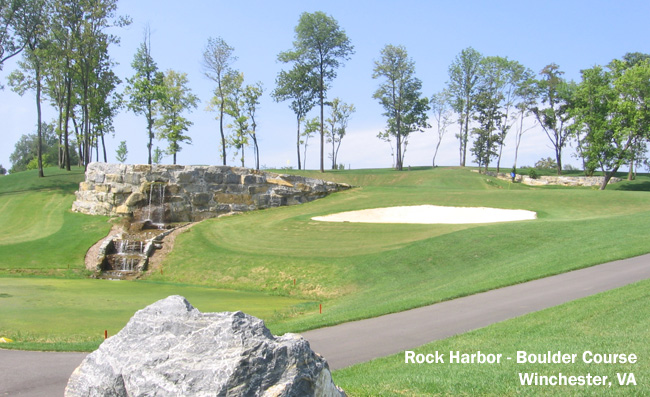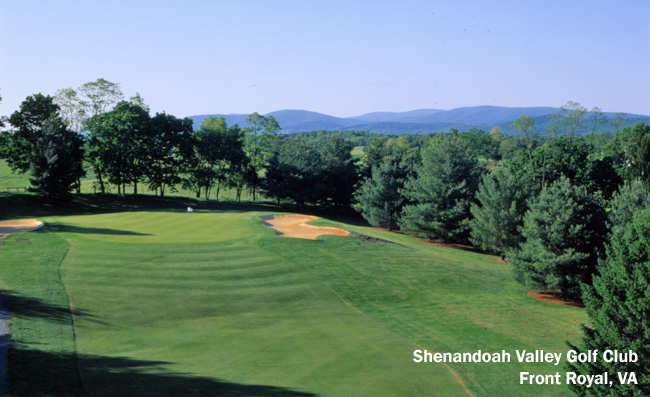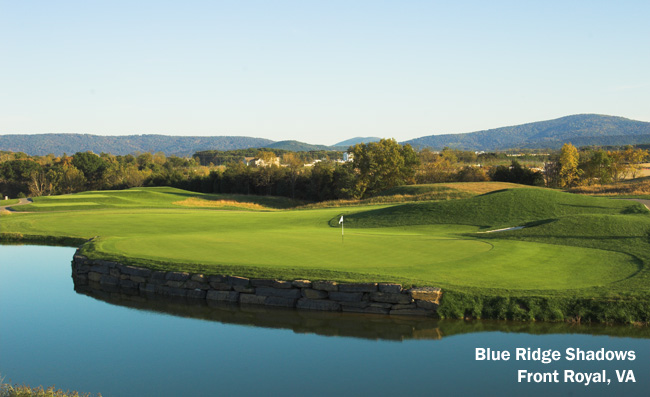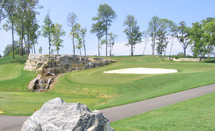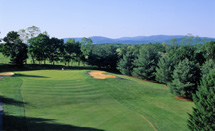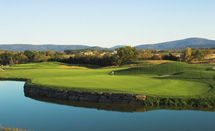 Winchester is home to Rock Harbor Golf Course. The "Rock" and "Boulder" 18-hole courses are regional favorites lauded for their unique design by owner Denny Perry with outstanding conditions that are maintained year-round. Warren County borders Frederick County to the south and has become known for a plethora of fine golf courses. Shenandoah Valley Golf Club is recognized as one of the best 27-hole facilities in the Mid-Atlantic. Just over the hill you'll find Bowling Green Country Club with two 18-hole courses, North and South, created by local golf course legend Lynwood Morrison. The 18-hole course at Sly Fox Golf Club is laid out on an historic and beautiful piece of property where General Stonewall Jackson gave chase during the Civil War. The modern Tom Clark design at Blue Ridge Shadows has already been recognized as one of the top courses in the state with two distinct nines set among hardwoods and in a valley. Next door neighbor West Virginia assists with several courses. Cacapon State Park offers a Robert Trent Jones classic in nearby Berkeley Springs. The Woods Resort in Hedgesville and Locust Hill in Charles Town also make great additions to a golf trip.
Any history book will show you that this region encompasses numerous sites where Civil War battles took place. Seven major battlefields and the city itself played key strategic positions for the Confederate Army. George Washington and Stonewall Jackson's headquarters were found right downtown. Speaking of downtown, Winchester has a wonderful shopping and social district with dozens of brew pubs and restaurants in the Old Town area. It's the place to be when the sun goes down. Music fans should visit the Patsy Cline Historic House, where you can tour the home of the late country music legend. The Museum of the Shenandoah Valley interprets the art, history, and culture of the region and rests upon six acres of spectacular gardens. Winchester is also home to Shenandoah University. In late April and early May, Winchester adorns itself in pink and green to celebrate the Shenandoah Apple Blossom Festival.
The smaller town of Front Royal is situated between the entry of Skyline Drive in the Shenandoah National Park and the two forks of the Shenandoah River. Main Street provides a delightful step back in time with shops and restaurants. River rafting and caving are popular attractions. A wine festival in May and The Festival of Leaves in October attract visitors annually.