Eastern Panhandle West Virginia
Almost Heaven
The Eastern Panhandle of West Virginia encompasses Jefferson, Berkeley, and Morgan counties among others combining history and natural beauty making it an ideal golf destination.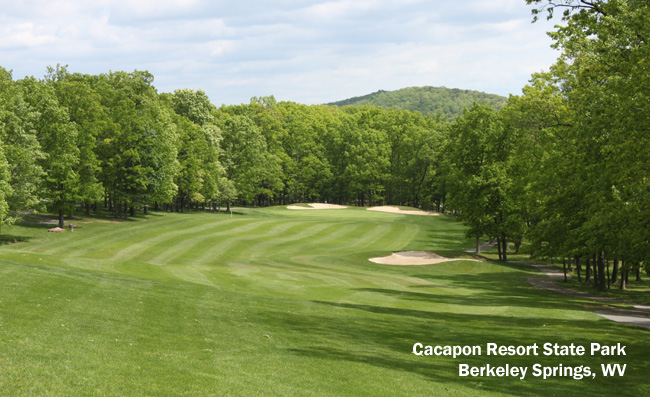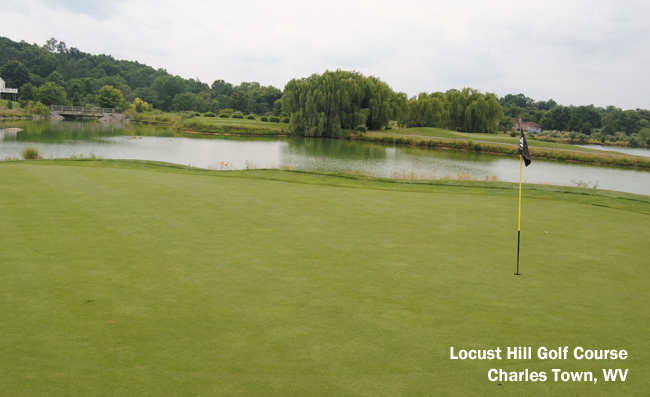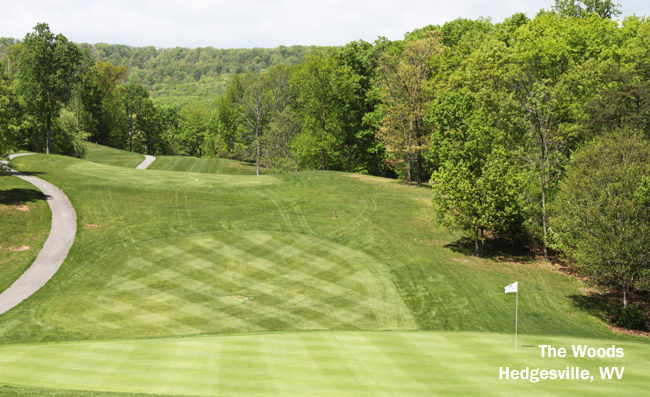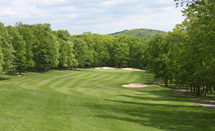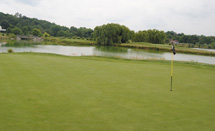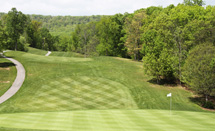 Jefferson County is rich in American history from Harpers Ferry to Charles Town. You will find historical markers around every corner that highlight significant events and participants of our past. The county is now renowned for an incredible multifaceted entertainment center. Hollywood Casino at Charles Town Races features live thoroughbred racing, slots and table games, sports betting, as well as live shows in the events center. Combine this with golf and you have an action packed trip. Martinsburg in adjacent Berkeley County has an active downtown region and is situated conveniently to both I-81 and I-70 with the latter thoroughfare running directly through the county. Berkeley Springs is oddly enough located in Morgan County and famous for their mineral waters, this country's first spa, and a distinct downtown region.
Three golf facilities serve as cornerstones for a golf trip to this area. Locust Hill Golf Club is the home golf course for Charles Town, and very exciting water hazards come into play on 11 holes including an island green. Locust Hill Golf Club is known for outstanding conditions and a friendly atmosphere. A regional favorite, The Woods in Hedgeville, has the 18-hole championship Mountain View course as well as the Stony Lick course, an 18-hole mid-length layout. These fun courses are draped in rich natural scenery and provide the opportunity for a 36-hole day. The Woods operates cottages and vacation homes if you prefer to stay right on the property. Robert Trent Jones designed some magic at Cacapon Resort in Berkeley Springs with 18 holes of uninterrupted golf set in the wilds of a West Virginia State Park. Cacapon has long been recognized as a piece of West Virginia golf heaven. The resort has onsite lodging with an expansion scheduled to be completed in Fall 2020.
Several other courses make natural selections for a stay and play golf trip to the Eastern Panhandle. Just across the state line to the south you'll find two adventurous tracks at Rock Harbor in Winchester. The Rock and Boulder courses feature lots of rock and water, six sets of tees, and several of the most exciting holes you'll ever play. To the north, courses near Hagertown and Frederick, MD, make perfect additions to your Eastern Panhandle WV trip. Black Rock in Hagertown is a solid, popular municipal track. Whitetail in Mercersburg, PA, is a stunning layout that exemplifies golf with a view. Tremendous golf adds to the "heaven on earth" luster that makes West Virginia a viable and affordable golf destination.