For years now, my go-to footwear for the golf course has been ECCO. Their latest collection of innovative footwear continues to bring fresh styles and designs to the fairways.The latest addition to my collection of ECCO footwear is the MEN"S STREET RETRO style. My goodness what a comfortable golf shoe! On many instances you need a couple of wears to break in a new pair but I can honestly say that this pair felt and fit right from the very first tee.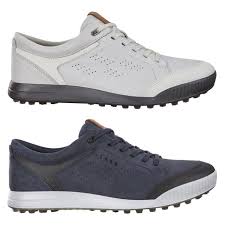 Having a spring golf trip with the boys to the Gettysburg PA area provided me a great test track for the ECCO Street Retro. If you have not heard my sob story before, here goes. I have flat feet with no arch and suffer from neuropathy. Needless to say, it's also tough sledding on the golf course as far as foot comfort is concerned. 3 days and 63 holes later and I can say without hesitation that this may be the most comfortable golf shoe I've experienced in the past 10 years or so.
Even though I did not review these products, I can assure you based on my success with the ECCO line that you will be pleased with their style, comfort and performance. The "NEW" women's COOL PRO is available in three color options. This golf shoe ahs a waterproof Gore-Tex Surround structure designed for both comfort and protection from the elements.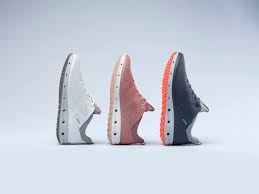 "At ECCO we are always focused on innovation and want to be able to offer golfers unique options with the latest technology throughout the year," says Jesper Thuen, General Manager, ECCO GOLF USA. "The latest line is a combination of bold style and serious comfort for players to refresh their wardrobe this season."
Thank you ECCO for continuing to provide me with terrific products for my golf experiences.
Find out more about the entire line of ECCO Shoes and accessories at www.us.ecco.com