I was introduced to bamboo fabrics quite a few years ago when I purchased a bamboo mock t-shirt. I was immediately impressed with the comfort, so much so, that since then I have added other products featuring the material.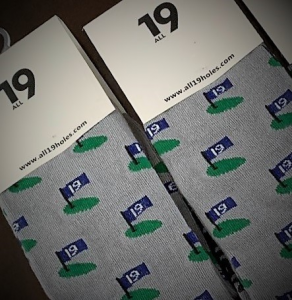 All 19 Holes is a company specializing in golf and leisure apparel that celebrate the most famous hole in golf, the 19th!! Well, maybe it's not as famous as some of the iconic ones, but it sure is the most entertaining. That is the message delivered from All 19 Holes. Live life to it's fullest and always make sure to enjoy the ceremonial after a day of golf celebration.
Where would the game of golf be without great "19th Holes" in the clubhouse? And where would golf be without golf fashion? It is part of the fabric of the game, no pun intended. Shirts, hats and socks are the featured apparel from All 19 Holes.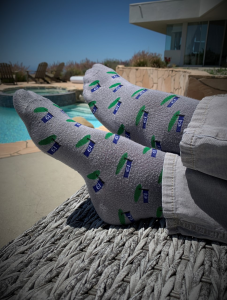 Father's Day would make a great time to show him your love with a pair of super comfortable bamboo socks from All 19 Holes. They have just introduced the "Sock of Champions" which combines bamboo's benefits and a very keen design. For those keeping score the pros of bamboo are many including the fact that it has a natural wicking ability that keeps sweat and moisture away from the skin.
You can shop on their website www.all19holes.com and their products are also available on amazon