On the course comfort is a must for most golfers, especially when it comes to your feet. As one who suffers from neuropathy, numbness and weakness in my feet has always been an issue. Right before the winter golf trade shows which my business attends, I received two pairs of the Incrediwear Golf Socks to try out. This was an ideal opportunity to see how the socks performed since I'm on my feet for 6 to 8 hours each day over a three day weekend. Even more than a normal 18-hole round of golf.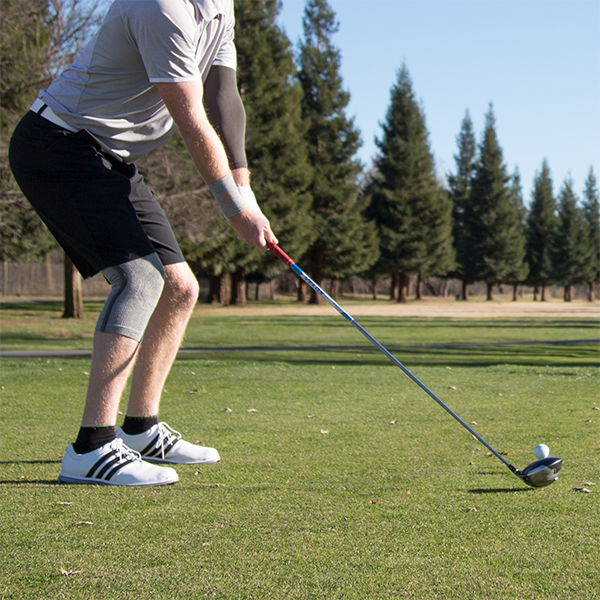 The secret to the Incrediwear sock is the fabric that the sock is made of.  Using carbonized charcoal, the sock activates from your body heat which in turn will increase your blood flow. This will not only help defeat (no pun intended) fatigued feet but will help your overall performance no matter what activity you are partaking in.
Features of the sock that we found attractive were that the socks are designed for each individual foot, the right and the left, and each sock has a cooling toe box and heel cup for additional comfort. It's a product that we always felt when we were wearing it that it was doing it's job. They are available in Low Cut, Crew or Quarter size.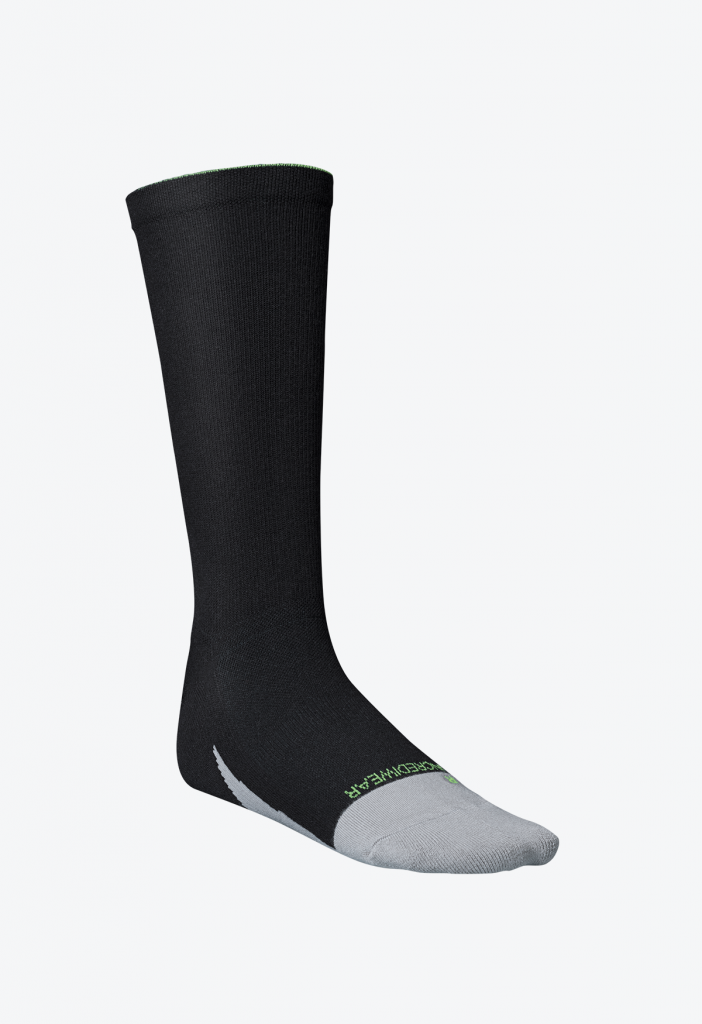 How does Incrediwear work?
Incrediwear fabric is infused with circulation enhancing semiconductors, Germanium and Carbon. These elements are activated by your body heat, creating cellular vibrations that dramatically increase blood flow. This increased blood flow delivers more oxygen to the affected area, promoting faster healing while reducing pain and inflammation. As a result, clinical trials have proven an increase in resting blood flow by up to 21.6% and blood speed by up to 22.2%, and recovery can be accelerated by 46%. In a recent peer-reviewed study in the Orthopaedic Journal of Sports Medicine, 100% off participants reported pain relief – some as much as 60% – wearing the Knee Sleeve.
Check out the complete line of products at www.incrediwear.com