Ladies, here is a way to add some color and style to that plain pair of golf shoes with out breaking the bank purchasing a pair of designer shoes.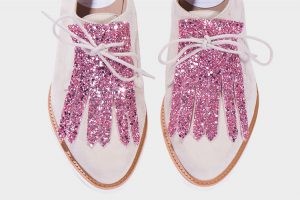 FRINGE shoe accessories will spice up your golf footwear. It's like getting a designer plate for your car. It immediately will have you standing out on the course.
It's amazing how many designs and style you have to choose from. Let's make one thing clear right away. FRINGE is not just limited to be worn on the golf course. Once you visit the website and designs, you will see just what I mean.
Want to make a Pride statement. FRINGE has a rainbow design to help raise Pride awareness.
Are you or do you know someone who is a breast cancer survivor? October is Breast Cancer Awareness Month and FRINGE has a wonderful complement to your shoes that will show your support.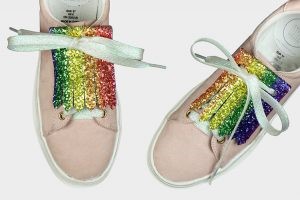 The design comes from a classic golf shoe that originated in France. This will certainly complement your outfit both on and off the course. Make your footwear stand out in a fashionable and affordable way with FRINGE.