I am one golfer who tends to perspire a bit more that my other playing companions. I've always been a bit envious when I watch someone who has very little difficulty with his grip when playing in hot and humid weather. Here in the Mid-Atlantic, we always go through a stretch of torrid heat in the summer that can play havoc on our golf game. This year has even been worse with a record number of 90 degree plus days. The product Dry Glove arrived on my desk in the midst of the dog days, so there was no better time to try out the product.
I have tried several grip aides but Dry Glove appealed to me because you used it not only to keep your hands dry but also assist to the lasting quality of your favorite golf glove. Are you one of those golfers who use the cart cover post to hang their sweaty gloves on so that you always have a fresh one. Don't you feel like you're doing laundry!
I tried to pick a couple of hot days to try out the product. I've never been a "one try" kind of guy. Using a new golf glove one day with Dry Glove and a somewhat worn glove the other day provided us with very satisfying results during both rounds. Other products always left me feeling sticky, almost to much grip. I did not get that condition using Dry Glove. It actually felt like any other body or hand lotion you may use. And let's face it, that's what it is. An antiperspirant lotion. No odor and no mess. Very easy to apply and you use very little each time out.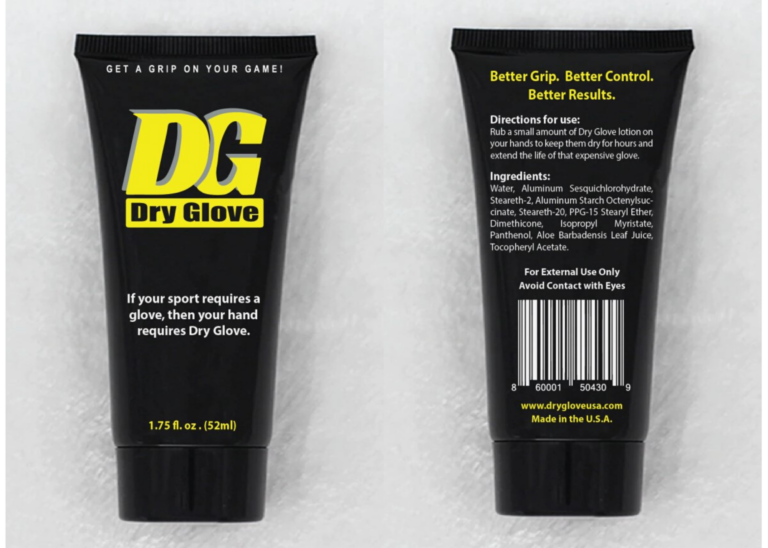 Dry Glove USA founder Brad Nazzarini is a former college golfer for the University of Alabama who has also played professionally. Nazzarini says "Our goal was to develop a product that not only keeps golfer's hands dry, but extends the life of expensive golf gloves and other sports gloves," and added "We're eager to improve golfers and other athletes comfort and enhance overall performance. Using Dry Glove will give the user a better grip in any conditions especially hot and humid weather."
Dry Glove is highly recommended for the golfer who likes playing in the hot weather and wants to get the best grip possible, and I'm making it a part of my golf bag. It is also effective in other activities where dry hands are needed and gloves are used including baseball and racquet sports like pickleball and tennis.
Dry Glove antiperspirant lotion can be purchased at https://drygloveusa.com/, amazon.com and ebay.com.